Education Funding Reform
Children are our future, which means that having well-funded schools is critical to our state's success. After decades of politicians' inaction, Andy Manar championed the most meaningful overhaul of education funding reform in state history. The Evidence-Based Funding for Student Success Act directs funding to the districts that need it most. Most importantly no district loses money under this act.
Under Andy's funding reform, schools that are farthest from adequacy standards will receive more funding than those at or exceeding adequacy standards. This means that districts across Central Illinois will be seeing more investment by the state in their children's education. Andy's reform seeks to create a more balanced and fair environment for all children in the state of Illinois.
Because of Andy's persistent effort, our state is shedding its worst-in-the-nation school funding record and is quickly becoming one of the fairest and most balanced models in the country. With continued work and bipartisan focus, zip codes will no longer be the determining factor in a school's ability to invest in a child's educational opportunities.
Andy believes Downstate kids deserve the same high-quality education as those living in other parts of the state. Right here in Central Illinois, tens of millions of new dollars are being invested into our classrooms. Schools in Christian, Macon, Madison, Macoupin, Montgomery and Sangamon counties are already set to receive millions in additional state funding through the new formula. Because of Andy's efforts to reform the system, children throughout the state of Illinois will have access to high-quality public schools.
---
Making College Accessible & Affordable
Central Illinois has some of the best college opportunities in the Midwest and our community colleges, public universities and private institutions are within the reach of hundreds of thousands of Illinoisans. But when investment in higher education takes a backseat to political gamesmanship, opportunities are reduced and good jobs are cut from our region.
Andy is working to prevent jobs from leaving the area and is working to keep giving Illinoisans affordable access to higher education. A prime example of Andy's diligent work is the new partnership he helped create between Lewis and Clark Community College in Godfrey and the University of Illinois at Chicago, which will allow students to study at Lewis and Clark Community College and obtain their Bachelor of Science in Nursing from the University of Illinois at Chicago.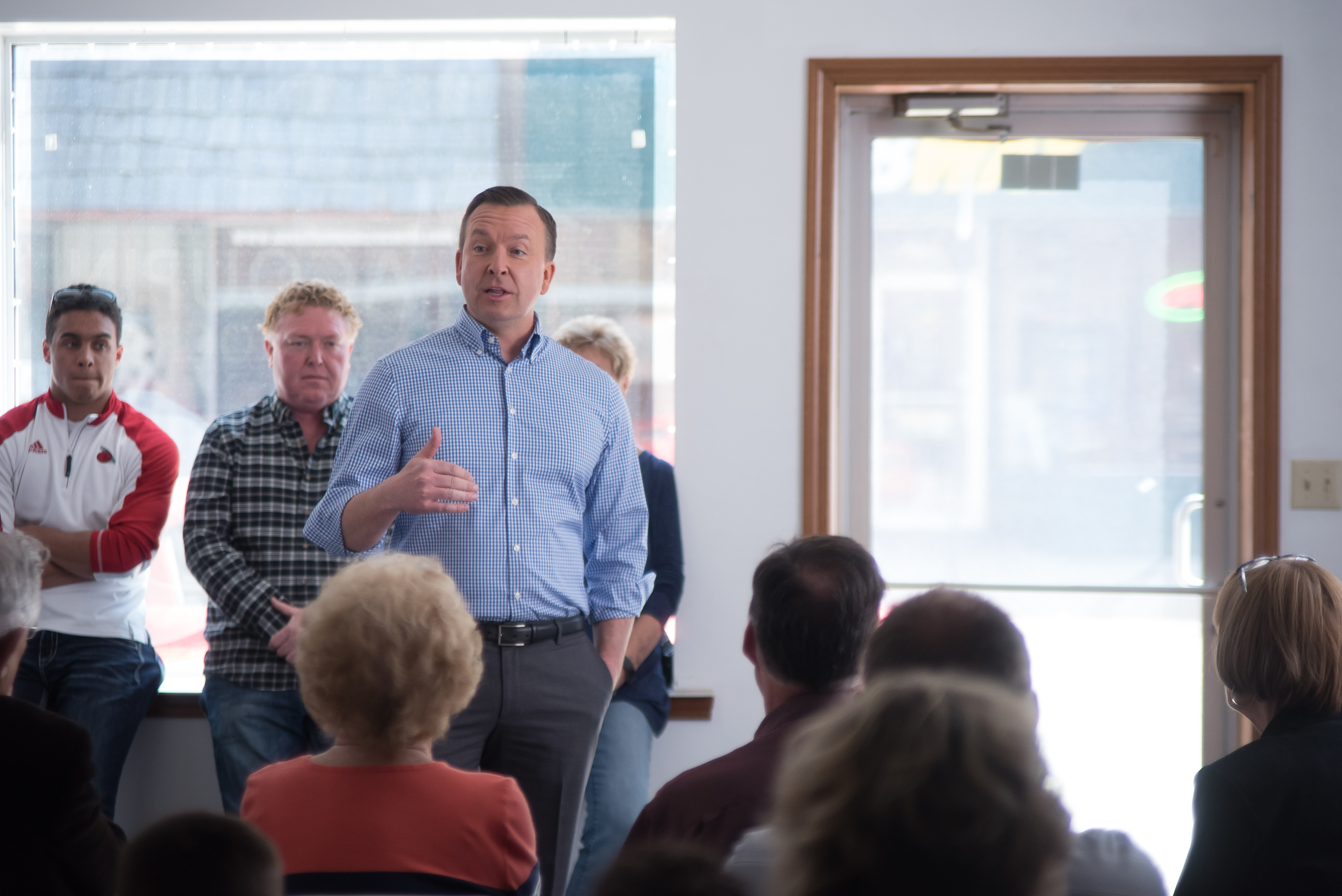 Government Transparency
Do you know what payroll "offshoring" is? It's a practice several governors of Illinois have used to actively betray the trust of taxpayers. Payroll "offshoring" is when the governor's employees are paid from state agencies budgets, instead of from the governor's own budget. This comes from funds that are supposed to be used for priorities such as child protection and public safety. Currently, 60 percent of the governor's payroll is hidden in other state agency budgets, making the governor's budget look much smaller than it actually is. Governors of both parties have used this tactic for years, but Andy has chosen to take on the status quo because the taxpayers deserve complete transparency whenever their money is spent.
In a piece of legislation sponsored by Andy called the Truth in Hiring Act, the practice of payroll "offshoring" would come to an end. The Truth in Hiring Act has garnered wide bipartisan support in the legislature. Funds that are allocated towards specific state agencies should be used to carry out the mission of that agency and should not be used to pay for the governor's enormous staff. As a matter of principle, Illinois tax money should not be going towards the salaries of political appointees when it has been designated for the purpose of protecting vulnerable citizens or putting state troopers on the highway.
While Governor Rauner is not the first Illinois governor to utilize payroll "offshoring," he can certainly be the last and set a new precedent in the state of Illinois for the governor's payroll. Andy is fighting to ensure that citizen's tax money goes towards the issues that matter and not towards paying a political appointee's salary.
---
Rural School District Broadband
Currently, our state is facing a technological divide—schools in urban areas have much greater access to high-speed internet than those in rural areas. Only 4 percent of people living in urban areas lack access to broadband internet, compared to 40 percent of those living in rural areas. This not only creates a disadvantage for rural school districts who without broadband cannot provide their students with tools such as streaming educational videos and online testing, but also creates a disadvantage for the whole community.
Andy has joined with others in Springfield to correct this inequality. He sponsoring a bill that would give over 90,000 students in 100 rural school districts access to broadband internet. By providing rural school districts with an equal opportunity to those in urban areas, a more balanced educational system will be created in the state.
We must strive to keep students in rural Illinois in the modern digital age. In a world that has become highly dependent on technology, something as simple as high-speed internet access should be progressing our students forward, not holding them back. Increasing rural school district's broadband access is imperative to the well-being of our communities.
Andy believes that rural schools districts need to be a priority in Illinois and that the digital divide is yet another example of the inequalities that need to be addressed in the state. With equal opportunities, there's just no telling where our students can take the future.
Smart, Bi-Partisan Budgeting
When faced with the most challenging fiscal crisis in modern state history, bullying and uncompromising demands hasn't worked. Governor Rauner's partisan finger-pointing only deepened our problems, doubling our unpaid bills to over $16 billion and causing stagnant growth in our regional economy.
Andy Manar is part of the bi-partisan coalition to cut over $3 billion in spending and put Illinois on the path to stability and growth. At the same time, hundreds of millions of state tax dollars have been prioritized to make smart investments like Illinois schools.
It's easy to pretend there's a "quick fix" to our significant fiscal challenges, but there simply isn't. Much more can and must be done – including an effort to continue to build on an approach that makes smart budgeting decisions to benefit every Illinoisan, including those of us in central Illinois.
---
Modernizing Our Transportation Network
Central Illinois is home to a road and bridge network that makes up thousands of paved miles. Keeping this network maintained and up-to-date is critical for businesses and our communities. And, improvements to our infrastructure helps create thousands of great-paying jobs that stimulate our economy.
Take for example Macoupin, Montgomery and Christian counties – nearly one-half of all their roads and bridges are in desperate need of repair. Andy Manar remains determined to forging a workable plan to restore the aging infrastructure that these counties rely on.
Crafting a solid construction plan is challenging in a statehouse that too often chooses partisan politics over wise investment. But Andy is partnering with Democrats and Republicans to build support for a sorely-needed infrastructure plan.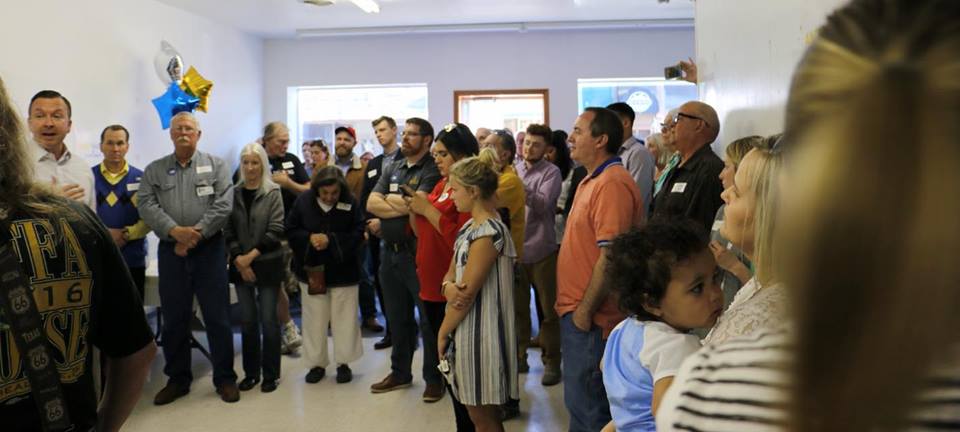 Middle Class Tax Reform
When it comes to taxes, Illinois is most attractive to the wealthiest among us at the expense of the middle class. Middle-class families shouldn't have to pay the same as successful millionaires and billionaires. For workers, paying the same amount as the CEO isn't fair or economically wise. Andy is working for a tax system that many other states have adopted – one that ensures that everyone pays their fair share, and the middle and working class aren't stuck with the biggest burden.
---
Lowering Property Taxes Without Damaging Schools
Local property taxes bare the largest obligation to investing in local schools. In fact, six out of ten dollars of property taxes are dedicated to schools. The bi-partisan school funding reform plan Andy passed aims to provide communities with the ability to lower property taxes without hurting investment in schools. It's not a cure all – but it's a step forward to lowering property taxes for central Illinois homeowners.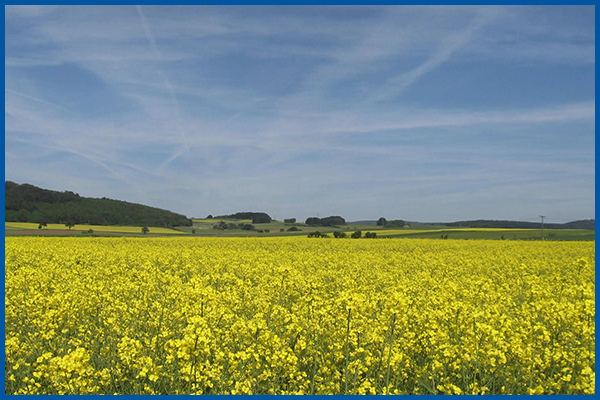 CENTRAL ILLINOIS, THE CENTRAL PRIORITY
Whether it's school funding reform to drive meaningful investments into every child's education or getting the state's fiscal house in order, Andy Manar works to ensure that central Illinois isn't left behind.
Andy Manar works to bring people together – Democrats, Republicans and everyone who shares the passion to help our region thrive.
For Andy, it's a simple priority: Success for central Illinois is success for all of Illinois.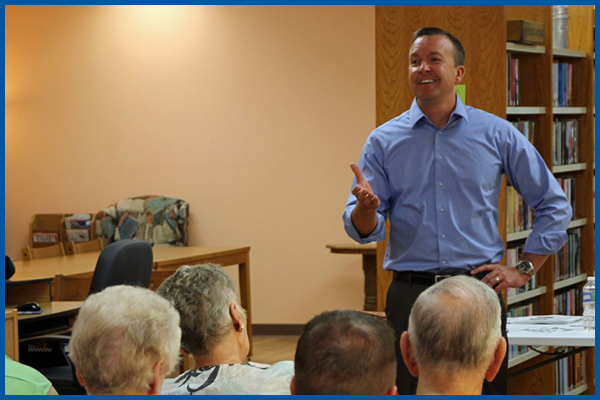 BUILDING A STRONG ECONOMY
Small businesses are the lifeblood of central Illinois. Some of our most successful enterprises are known for more than just bottom line profit, they're champions for investing in their workers.
Sometimes, cutting bureaucratic red tape is important. Just as important are investments in a highly trained workforce that make Illinois more attractive to new business development and expanded opportunities for the middle class.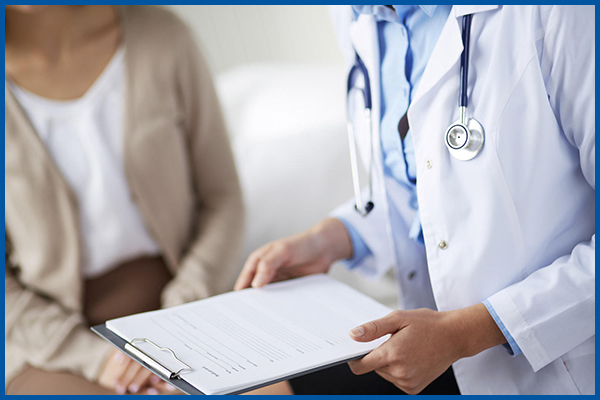 HEALTHCARE THAT CARES ABOUT PEOPLE
World-class health care shouldn't bankrupt families. And our central Illinois region is fortunate to house some of the nation's most renowned medical expertise. Finding ways to ensure that every Illinois family has this access – regardless of income or status – is critically important for our neighbors and our economy.
Andy Manar has worked to expand healthcare access and flexibility for hundreds of thousands of Illinoisans. In part, it requires meaningful, common-sense reforms to leverage benefits from nationwide reform plans. But ensuring that everyone – including insurance companies and healthcare companies – play fair. Andy is a leader in making sure that the state cracks down on fraud and big business schemes to game the system at the expense of taxpayers and patients.